Our food system is facing monumental challenges. We are part of the solution.
The COVID-19 pandemic has had a radical impact on the food industry, and exposed deep long-standing vulnerabilities across the entire value chain, from agricultural producers through to the consumers.  Furthermore, it has elevated the importance of sustainability and transparency for business resilience, as consumer demands rapidly shift, new government policy on climate change is enacted, and investors push for action on climate-related issues.
Our food system has one fundamental challenge ahead: it must provide for a nutritious diet to a growing population of approximately 10 billion by 2050, while preserving the viability of natural resources, and addressing growing consumer demand for greater transparency, simpler higher-quality ingredients, and sustainably sourced foods. Unfortunately, our food system cannot be scaled to meet future 2050 demand as the current system, which produces 1.6 billion tons of annual food waste (or 30% of global food production) and 25% of global greenhouse gas emissions, would require a 50-70% expansion, exceeding available resources.
Sustainability within the food value chain is fundamental. Competitive advantage can be built by creating resiliency, lowering supply chain risk, reducing environmental impact, and adjusting to new stakeholders' evolving priorities. This structural change will reverberate through the entire value chain, creating challenges and opportunities for all participants. Those that effectively adapt and evolve with this new paradigm will create value for all stakeholders. Unfortunately, many will lack the capability and resources to effectively bridge these structural changes.
Power Sustainable Lios aims to support the much-needed transformation of our food system by partnering with and investing in companies across the food value chain to drive positive and sustainable change. All stakeholders, including consumers, employees, investors, and governments are asking more of companies. Sustainability should be more than a topic of compliance; it can be stakeholder-focused and central to strategy and value creation. My belief and experience have led to my deep conviction that the food industry is in the early stage of a multi-decade accelerated transformation. At Power Sustainable Lios, we are committed to supporting and mentoring the talented entrepreneurs and operators across North America in tackling the great challenges ahead – building a more resilient and sustainable food system.
Sincerely,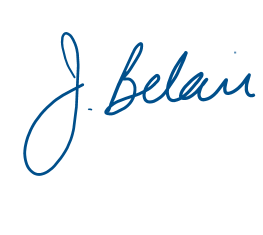 Jonathan Belair
Managing Partner